Shaft alignment tool TKSA 71
SKF TKSA 71 delivers precision and durability with this high end system.
Designed for professional alignment in harsh industrial environments, the TKSA 71 complements SKF's offering with a high-end shaft alignment tool. The instrument is very versatile with ultra-compact measuring units for use in extremely narrow spaces. Its dedicated software applications enable different types of alignments, including horizontal and vertical shafts, spacer shafts and machine trains. Superior alignment performance and long-term industrial durability are achieved with an innovative instrument design that offers high measurement accuracy and excellent protection against dust and water in harsh environments.
TKSA 71 Ultra-compact measuring units are IP67 and wireless chargeable.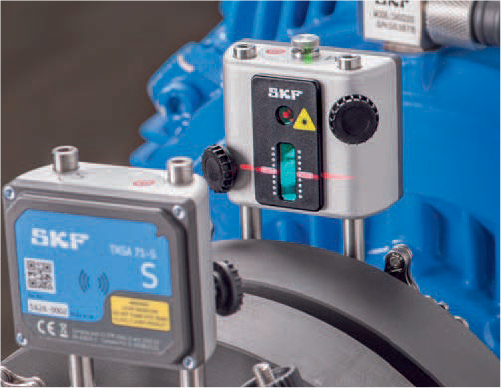 TKSA 71 advantages:
Easy-to-use - Intuitive software applications, guided alignment processes and explanatory videos.
Wide range of applications - Comprehensive accessories and dedicated software application.
Superior alignment performance - Up to 10 meter measurement distance, disturbance compensation, measurement flexibility, only 40° total rotation, automatic measurement and customised alignments with target values.
Protection against harsh environments - Completely sealed measuring units (IP67) to withstand dust and water.
Ultra-compact measuring units - Use in extremely narrow spaces.
Robust carrying case - Excellent protection, convenient transport and wireless in-case charging.
Horizontal shaft alignment, vertical shaft alignment, soft foot, spacer shaft alignment, values, machine train shaft alignment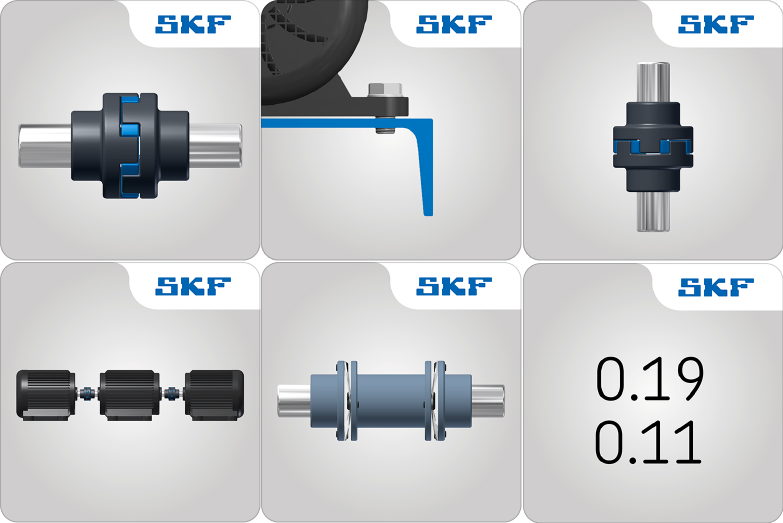 The TKSA 71 functions quickly and intuitively using six software apps tailored for different alignment jobs. Designed for use without prior training, these simple-to-use apps are available free of charge for both Android and iOS platforms. Common features include comprehensive, automatic reports, export and sharing options, instructional videos within the app, built-in tolerance guidelines, 3-D live view, disturbance compensation and a fully functional demonstration mode. Se below in the TKSA Alignment applications Apps tab for more information.
Technical data
Sensors and communication
20 mm (0.8 in.) PSD with red line laser Class 2; electronic inclinometer ±0,1°; Bluetooth 4.0 LE
System Measuring distance
0.04 to 10 m (0.13 to 32.8 ft)
Measuring errors / displayed resolution
<1% ±10 μm / 10 μm (0.1 mil)
Operating time and charging
~8 hours, rechargeable Li-ion battery, 10 min. wireless charging for 1 hour usage
Measuring unit dimensions / weight
52 × 64 × 33 mm (2.1 × 2.5 × 1.3 in.) / 130 g (4.6 oz.)
Operating device
TKSA DISPLAY, Galaxy Tab Active and iPad mini recommended, iPad 3rd generation, iPod touch 5th generation, iPhone 4S, Galaxy S4 or above (all not included)
Software / App update
Apple App Store or on Google Play Store
Operating system requirements
Apple iOS 9 or Android OS 4.4.2 (and above)
Alignment applications
Horizontal shaft alignment, vertical shaft alignment, soft foot, spacer shaft alignment, values, machine train shaft alignment
Alignment method
3 position measurement with guided 9–12–3 positions, free measurement (min. 40° total rotation), automatic measurement, disturbance compensation, target alignment values
Live correction values
Live values for vertical and horizontal machine position correction Adjustable shocks compatible
Extra features
Guided alignment measurements, 3-D live view, screen flip, comprehensive automatic PDF reports
Shaft diameters
20 to 150 mm diameter (0.8 to 5.9 in.), up to 450 mm (17.7 in.) with included extension chains
Max. recommended coupling height
45 mm (1.8 in.) with standard rods, plus 120 mm (4.7 in.) per set of extension rods
Total weight (incl. case)
TKSA 71: 3,9 kg (8.6 lb), TKSA 71/PRO: 12,5 kg (27.6 lb)