Laser Roll Alignment Tools
SX-4150 RollCheck® MINI
What you see is what you get:
The SX-4150 ROLLCHECK® MINI is a compact and easy to use laser alignment tool system. This product is extremely lightweight, and attaches to rolls up to 4 inches in diameter.
Because we understand how important it is to receive an accurate reading, the ROLLCHECK® MINI uses cutting-edge laser beam technology. This system works by projecting a laser on to a reflector, which you mount on the roll you are aligning.
After reflecting from the roll back to the reference line, instantly see whether your rolls are parallel. There is nothing more important to us than simplicity. This is why the SX-4150 ROLLCHECK® MINI, like all of our laser roll alignment tools, is easy to use with no training required. A single person can check roll alignment with this device in less than a minute.
With Patented Reflected Laser Beam Technology
With Patented Reflected Laser Beam Technology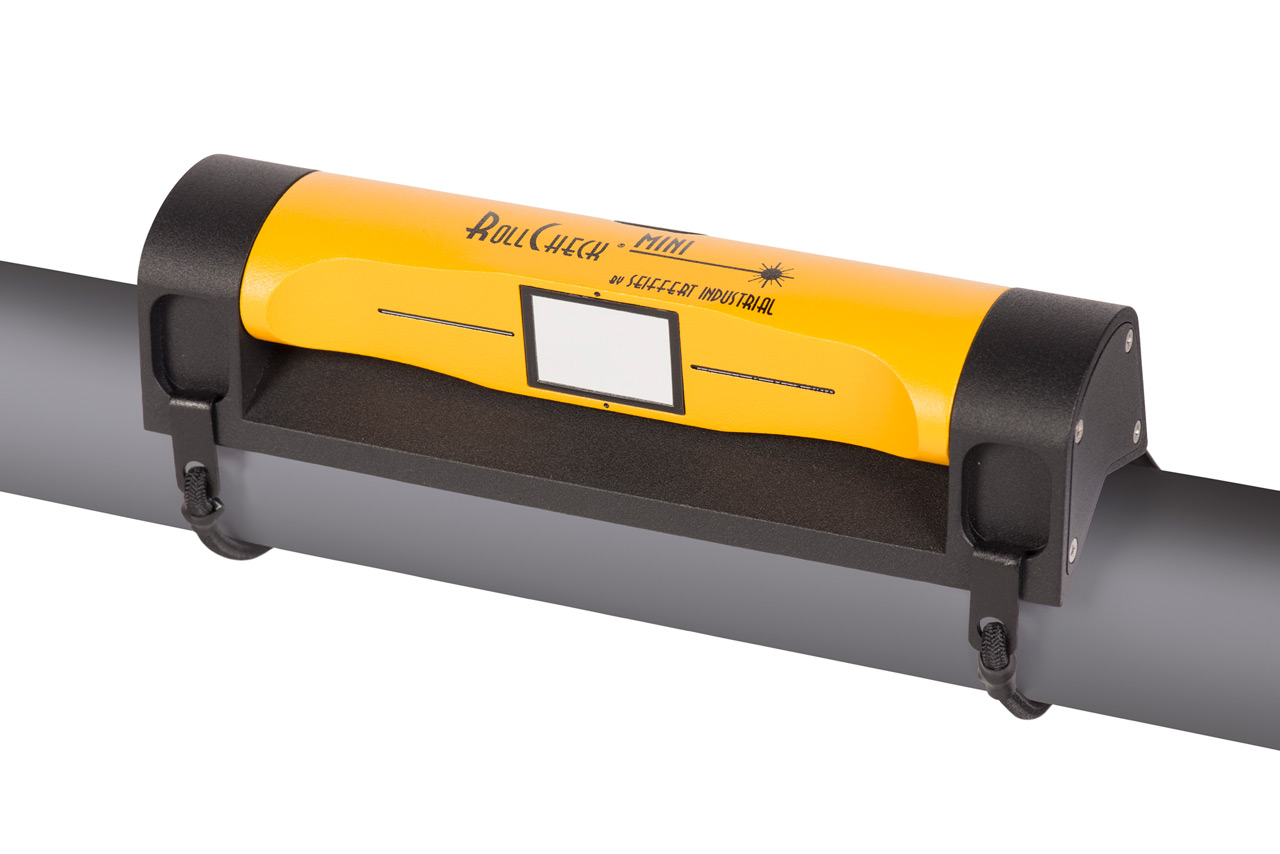 With Patented Reflected Laser Beam Technology
Advantages and features

Reduces down time and product waste due to misalignment of rolls
Increases production with proper alignment of rolls
Compact design, fits into small spaces
Fast and easy
Shows parallism and horizontal offset at the same time
No training required
One-person operation
Facilitates more frequent roll checks
Pays for itself quickly
Used for shots up to 3 ft. (1 m) or better

Video

Documents / Downloads