ALPHA-I 30-80
The Sygma™ Alpha Series are robust, reliable, high-precision and multi-functional flange facing machines that every on-site machining service provider must have! The alpha series are available in both ID and OD mounted configurations for all types of flange machining, ring type joint (RTJ) machining, sealing grooves, weld preparation, double drilling and repair of heat exchanger gasket surfaces without any difficulty.
High Quality
With our leading engineering we make the impossible possible.
Toolkit included
A toolkit and manual are included with your purchase.
Fast Shipping
We deliver your product as soon as possible, that's a promise!
Key Features
Easy Setup & operation
Optimised stability due to high torque output

Zero backlash

Multiple Motorisation
Modlar design
Unique integrated safety features
Adjustable clamping feet
Customisable options
Heavy duty Ion-4 gearbox
Completed With
Wooden Case
Lifting device
Manual
Slide Chart clamping feet
CE certificates
Sygma Options
Automatic Toolpost -360° Rotatable with integrated end of stroke
Limiter (Top & Bottom)
Heat exhanger facing kit and mounting plate kit
Outside clamping extension
Orbital miling unit
Remote control (only available with certain options)
CNC servo drive arrangements
Heavy duty (steel) case
Operational Data
| Clamping Capacity | mm | inch |
| --- | --- | --- |
| Minimum Clamping | 735,93 | 29 |
| Maximum Clamping | 2139 | 84 |
---
| Machining Capacity | mm | inch |
| --- | --- | --- |
| Minimum Capacity | 550 | 22  |
| Maximum Capacity | 2139 | 84 |
---
Dimensional Data
| case dimensiions | Net Weight | Overall Height |
| --- | --- | --- |
| 1200x900x600 | 780 kg | 670 mm |
General Features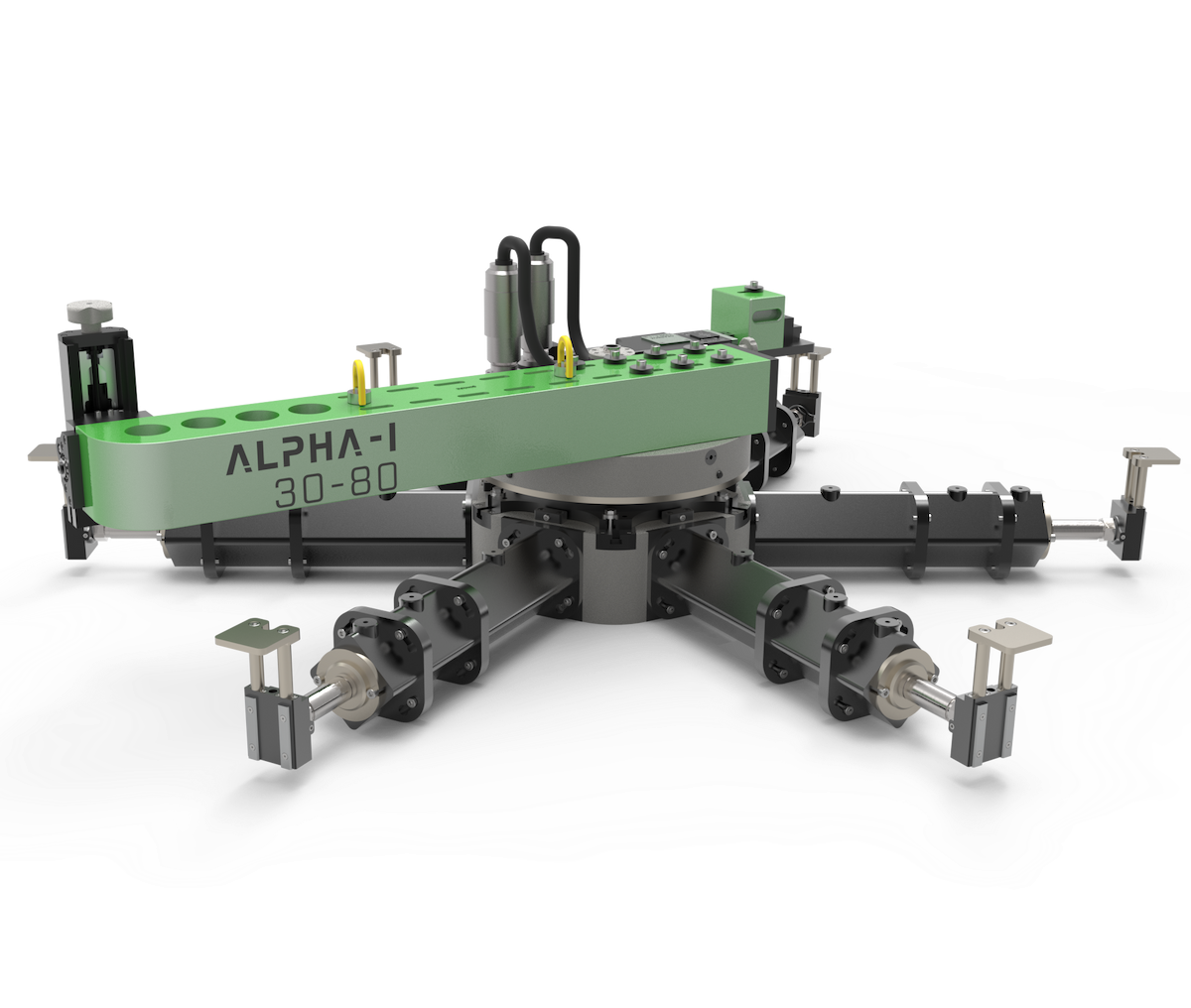 Multiple surface finishes
Easy leveling & adjustable feet system
ION-4 gearbox
The heavy duty ion-4 gearbox is a new innovation on the market with 4 different axial feed options that result in different surface finishes. With a built-in spare parts kit in the design, the user has all the tools at hand to quickly repair the gearbox if needed. The Ion-4 gearbox system allows the cutting tool to move in both directions, creating an incoming and outgoing feed.
Customise Your Product
Do our standard configuraton not meet your requirements or do you wish some customisation?
Then do not hesitate to contact us to discuss the possibilities.