THT Series Topside Bolt Tensioning Tools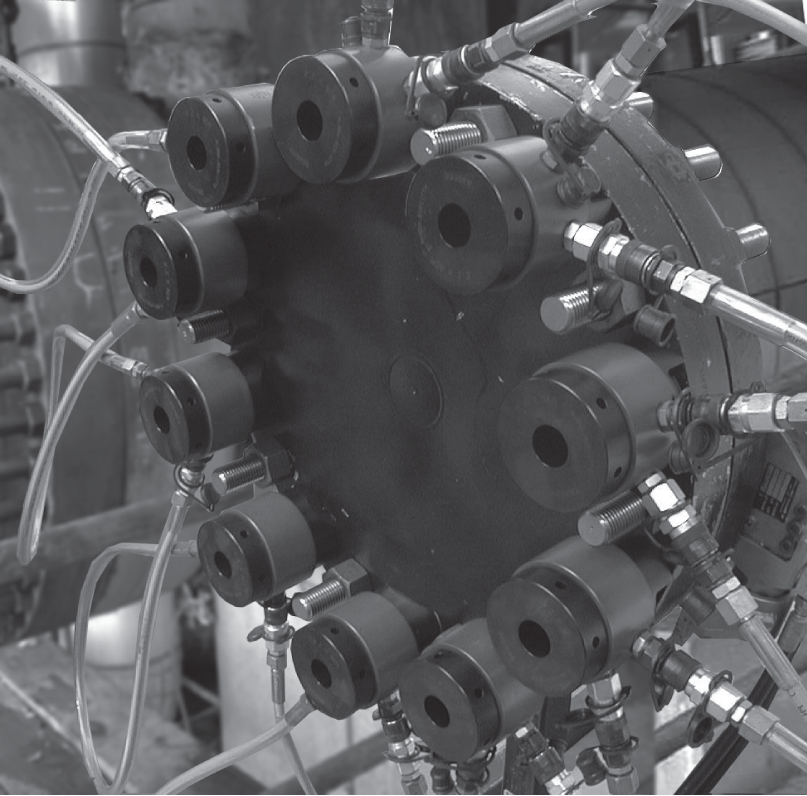 "The THT range of bolt tensioning tools are some of the most compact and reliable tensioners available today."
The THT range of topside bolt tensioning tools from TorcUP consist of 6 base tools covering bolt Imperial sizes from 3/4" to 4"and Metric from M20 to M100.
The tools are designed to fit on to most ANSI B16.5, ANSI B16.47 Series 1, MSS-SP44, API-6A and API-17D flanges.
Each base tool can be converted for use on a different bolts size by the use of TorcUP conversion kits.
Refer to the specifications at the catalog for part numbers and more information.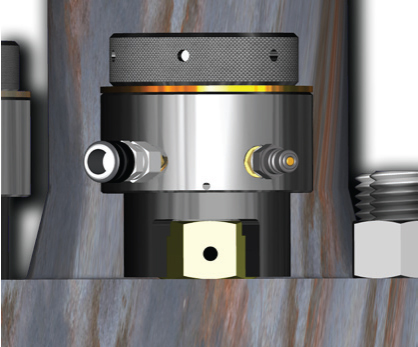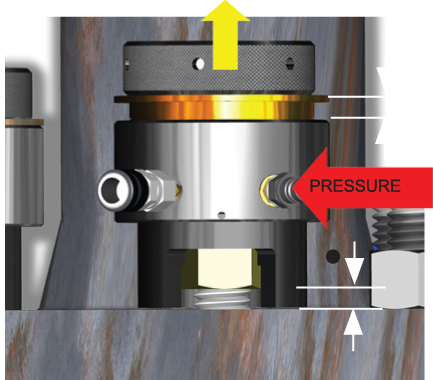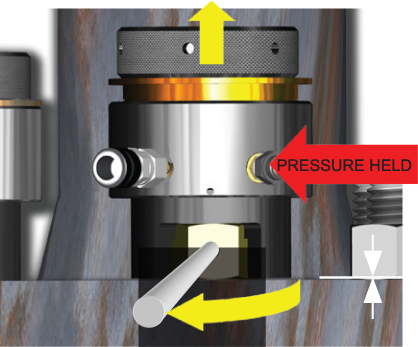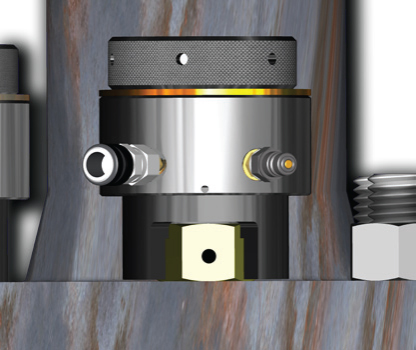 Seal Reliability
Seal reliability is a fundamental requirement. All tensioners have polyurethane self-energizing lip seals requiring no adjustment. The seals 'snap fit' into the piston housing, remain firm and will not dislodge to cause failure after prolonged use. As the seals are machined and not molded, size is not restricted, allowing no compromise in tensioner design. The TorcUP seal exhibits a much lower coefficient of friction than nitrile seals used in many other hydraulic bolt tensioners. This benefit, in conjunction with a special anti-extrusion device, allows the tool piston/ram to be returned to its closed position with minimal effort.
Link Hose System

One of the many advantages of hydraulic bolt tensioning is the ability to link a number of tensioners together and load simultaneously all the bolts on a joint. Although this gives excellent load distribution, an enormous variety of flexible hose assemblies are necessary - which confuse the user. To overcome this problem TorcUP offer a single assembly called a 'Link hose'. This length of flexible high pressure hose, fitted with male and female quick connect couplings at opposite ends is fast and an economical method of connecting multiple tensioners together - the number of hoses required is the same as the number of tools to be linked - a simple formula to remember.
Bolt Load Software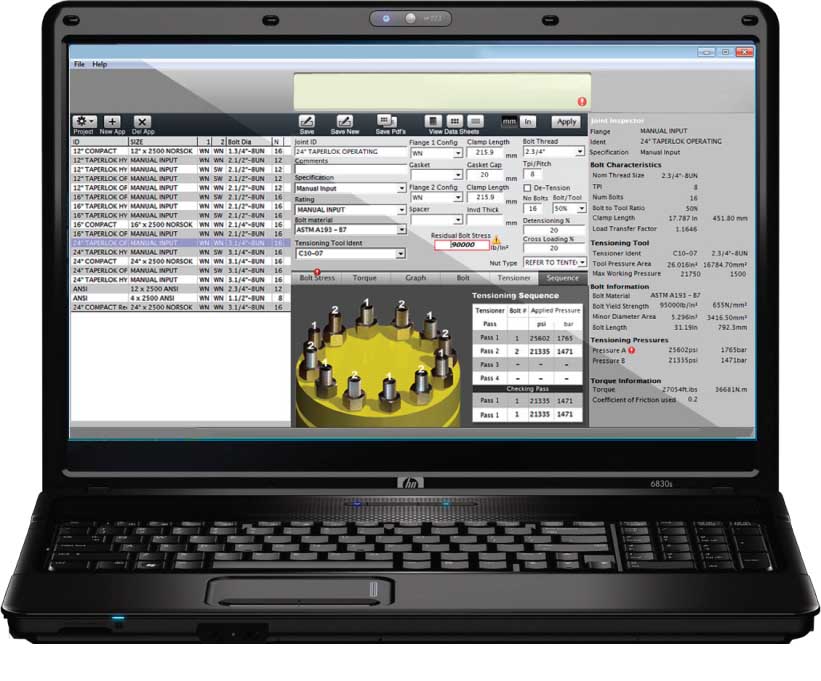 Takes the complexity out of tensioner and torque calculations.
Features & Benefits

High quality polyurethane seals for reliable, leak free operation
Powerful bolt load capacity
15mm Ram Stroke
Only 6 Base tools to cover bolt sizes 3/4" to 4"
Supplied with Nut Rotating Sockets, no need for drilled nuts.
Over stroke pressure safety device.
Manufactured from high strength steel for long life.
Easy Hose assembly with TorcUP Link Hose System.

Maximum working pressure = 21750 psi : 1500 bar If the standard tensioner is not suitable, TorcUP offer special tensioner designs on request.

Documents / Downloads