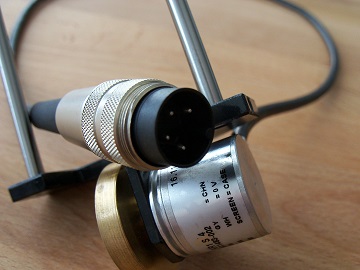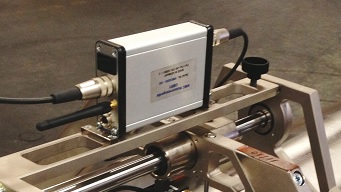 De ontwikkelde elektronica is afgestemd op het meten van walsen en rollen.
Met name voor de mobiele meettoestellen hebben we een innovatieve oplossing deze is lichtgewicht, klein en zelfvoorzienend.
Door gebruik te maken van kwalitatief hoogwaardige batterijen, kunnen metingen zonder netvoeding uitgevoerd worden.De elektronica ondersteunt de meest voorkomende meetfuncties:
Profielmeting: cilinder, conus, bombage, CVC, speciale vormen
Rotatie metingen: excentriciteit, rondheid concentriciteit
Binnendiameter
IMD meting met een speciale meetcaliper voor meting van rollen in ingebouwde positie (in de productie)
Kenmerken van de mobiele elektronica type WMG4000 en WMG5000:
Werking onafhankelijk van het lichtnet, maximaal 5 uur
twee taster ingangen
encoder ingang voor optionele positie / afstandsmeting
optioneel: ingang voor temperatuur sensor
gegevens overdracht via Bluetooth of draadloos netwerk
gegevens overdracht d.m.v. handbediend apparaat, of rechtstreeks naar een PC
Software
Door de software op een mobile apparaat te laten uitvoeren bent u flexibel en mobiel. Onze meet software draait op een mobiel Samsung apparaat.
De metingen worden op de mobilel opgeslagen en eenvoudig naar een computer overgezet.
Wij leveren onze WMS V4 software om de meetgegevens te kunnen verwerken op de computer.
Met dit uitgebreide softwarepakket, worden meetrapporten gemaakt en opgeslagen in een database.
Analyses, overzicht van voorgaande metingen en er kunnen overlays van diverse metingen worden gemaakt.
Een zeer belangrijk kenmerk is het produceren van gedetailleerde, grafische rapporten met vermelding van de datum, tijd en de verantwoordelijk controleur.