Speciale oplossingen
U heeft een zeer specifieke meetoplossing nodig, maar geen passend product gevonden? Wij ontwikkelen voor en met onze klanten een ​​passende meet oplossing.
Maatoplossing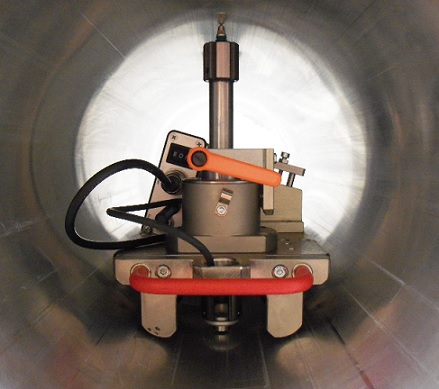 Binnen diameter gedraaid of gehoond van wals mantel of andere producten met hoge kwaliteit eisen kan met de meetapparatuur met een hoge nauwkeurigheid controlemetingen worden uitgevoerd. De binnen profiel meetsystemen van WMG rijden gemotoriseerd of handmatig het gat in en terug. De batterij gevoede meetelektronica stuurt de meetgegevens direct naar een mobiel apparaat of stuurt het rechtstreeks naar een computer om de gegevens te verwerken.
---
IMD - metingen in de productiemachine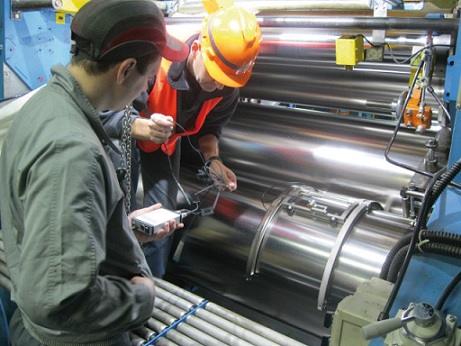 IMD staat voor "In-machine Measuring Device". Er is een speciaal meetgereedschap voor profielmeting in een productiemachine. De rollen of walsen kunnen in de machine blijven zitten en hoeven niet te worden uitgebouwd. Het IMD meettoestel bespaart zo veel tijd en geld
Mobiele meetbalk voor profiel meting in de machine
Met deze mobiele meetbalk kunt u eenvoudig in machines het profiel van de rol of wals meten met de uitgebreide software. De meetbar kan op diverse manieren gemonteerd worden om zo een flexibele meet oplossing te bieden. De meting kan met de hand of automatisch uitgevoerd worden.
---
Concentriciteit meet systemen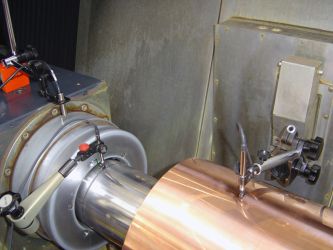 Rollen, rollen of cilinders zijn voorzien ten opzichte van de hoge eisen concentriciteit. Om deze geometrie nauwkeurig te meten en op te slaan, beschikt WMG over de juiste apparatuur. De meetmethode en de verwerking van gegevens in uitvoering, systematiek en apparatuur om mobiele systemen adequaat uitgevoerd. Het meetproces en de verwerking van gegevens zijn in uitvoering en als apparatuur een compact mobiel systeem.